The Rhema Foundation Canada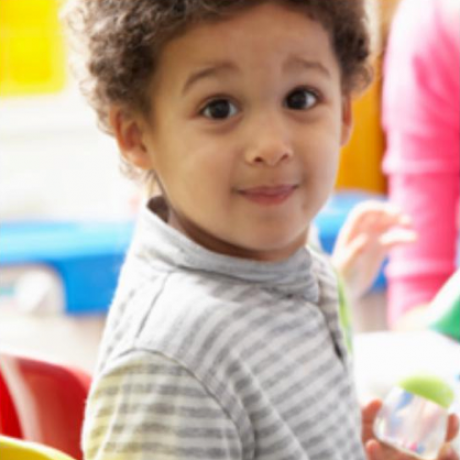 10 Years of Change: Addressing Inequity in the Child Welfare System
Last year, the Toronto Star published a groundbreaking article outlining systemic racism in Toronto's child welfare system. The story was part of an ongoing investigation by the Star, fueled by a report called 'One Vision One Voice: Changing the Child Welfare System to Better Serve African Canadians,' published by the Ontario Ministry of Children and Youth Services through the Ontario Association of Children's Aid Societies.
While the Star article and the report highlighted the plight of African Canadian children in the child welfare system, it also revealed the need for more research on the topic. As a result, The Rhema Foundation Canada has partnered with Ryerson University to further probe the issue. Organized by Principal Researcher Jennifer Clarke and Co-Researcher Julian Hasford, the study will shine a light on the current state of Canada's child welfare system. It is this noble undertaking that is the latest focus of The Rhema Foundation Canada's '10 Years of Change' blog series.
The ultimate goal of the study is to improve our understanding of child welfare services for African Canadians through three primary efforts. The first is to identify the service needs of African Canadians involved in the child welfare system. Second, to create an inventory of community-based services for African Canadian families in Toronto. And finally, to explore the barriers to the provision of community-based services for African Canadian families. All of these goals fall in line with The Rhema Foundation Canada's commitment to strengthening the family unit and improving the lives of Torontonians.
In order to conduct the study, Clarke and Hasford are currently in the process of speaking to African Canadian parents, youth and service providers about their experiences with the child welfare system. These first-hand accounts are vital to the project, as they provide a clear picture of how African Canadians interact with child welfare services and how their experiences can be improved. In turn, this will help make a more equitable and child fair welfare system for all Torontonians.
If you are interested in volunteering to participate in the study, please contact Denica Kouame of The Rhema Foundation Canada at reseach@rfcanada.org. Participation is voluntary and those willing to share their experiences will be rewarded with an honorarium for their time.