The Rhema Foundation Canada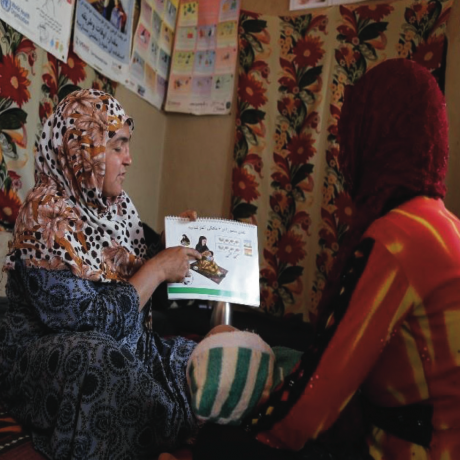 10 Years of Change: Nutrition in Afghanistan
The second installment of our '10 Years of Change' series follows The Rhema Foundation Canada's work in with women and children in the nation of Afghanistan. Like the organization's work in Malawi, the project was also carried out in partnership with the incredible World Vision team.
In Afghanistan, malnutrition and food insecurity are ongoing and enduring issues that affect millions across the country. In fact, the World Food Programme has estimated that approximately 9.6 million people require assistance simply to meet their basic food needs. This lack of access to healthy, nutritious and palatable food has had a major impact on the health of the population — specifically that of mothers and their children.
With Health and Wellbeing serving as one of The Rhema Foundation Canada's primary pillars, the organization teamed up with World Vision on its 'Mother and Child' project to combat malnutrition in Afghanistan. While The Rhema Foundation Canada's involvement was limited to monetary support, the organization worked closely with World Vision on the execution of the project.
Specifically focusing on the region of Western Afghanistan, World Vision's Mother and Child project was aimed at increasing nutritional awareness and growing the availability of nutrition services in the region. The goal was to help optimize nutrition for those most at risk — specifically pregnant women and children under the age of two — while also strengthening the government's ability to implement health strategies and programs.
To achieve these admirable goals, The Rhema Foundation helped to fund World Vision's efforts to administer micronutrient powders to families, distribute Ready to Use Therapeutic Food (RUTF) to underweight children, admit children suffering from severe acute malnutrition to stabilization centers and train Afghan women to grow vegetables, preserve food, compost waste and even raise chickens. As a result of these efforts, 7,016 children reached a healthy body weight through rehabilitation, 20,000 school-aged children were educated on proper nutrition and 157,880 families were supplied with micronutrient powder with which to fortify their meals.
Though the numbers are impressive on their own, it is important to remember the lasting effects of proper nutrition for school-age children and their families. Not only does proper nutrition help children grow and develop physically, but it also helps to improve their mental capabilities. This means that properly nourished children will thrive in the educational system, which can subsequently give them a leg up when it comes to kickstarting their careers as adults. Indeed, something as seemingly simple as a nutrient-rich diet can be the key to ending the cycle of poverty that continue to plague so many families in Western Afghanistan.
The partnership between World Vision and The Rhema Foundation Canada ultimately underscores the importance of improving Health and Wellbeing in order to accelerate global development. As a result, the lessons learned in Afghanistan have also helped to fuel initiatives here in Canada, such as a current project being carried out by Ryerson University with the aid of The Rhema Foundation Canada.