The Rhema Foundation Canada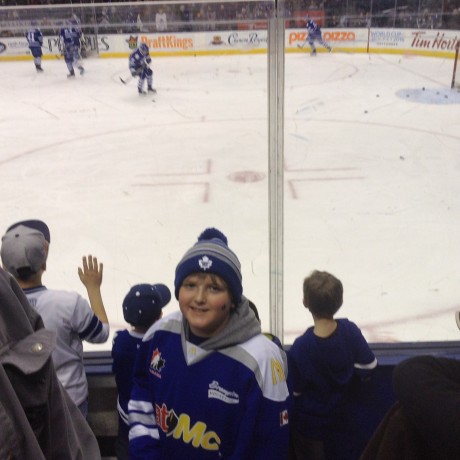 10 Years of Change: Derrick's Story
While The Rhema Foundation Canada has spent a great deal of time and energy tackling pressing issues in countries such as Afghanistan and Malawi, the organization has never failed to acknowledge the ongoing need for change here at home. Indeed, The Rhema Foundation strives to ensure that its presence in the local community is just as impactful as it is abroad.
In keeping with its mission to change and affect lives one day at a time, one life at a time, The Rhema Foundation Canada has formed an ongoing partnership with the Toronto chapter of the Kids Up Front Foundation. Kids Up Front is a charitable organization that works to provide access to arts, culture, sports and recreation for children who do not have access to them. These experiences are designed to help children feel included in fun and inspiring activities, while also helping families bond and create lasting memories. The work of the organization also helps local organizations fill vacant seats with young fans-in-the-making who are sure to appreciate the once-in-a-lifetime experiences.
One of these young fans-in-the-making is a sweet 10-year-old boy named Derrick. Derrick has been a hockey fan since he attended his first game at St. Mikes at just eight-weeks-old. Since that first time in the rink, Derrick mom says he has "lived and breathed hockey," and has "never had any thought of cheering for any team other than his beloved Leafs." Derrick's dream of seeing the Leafs up-close-and-personal nearly became a reality when the family was presented with tickets to a game just a few years ago. However, Derrick's dreams were dashed when he was unable to attend at the last minute.
In an effort to give Derrick another shot at cheering for his beloved hockey team, The Rhema Foundation Canada and Kids Up Front recently arranged to send Derrick and his parents to a game. From his rink-side seats, Derrick was able to cheer on his favorite players and see all the action unfold on the ice right before his eyes. Like any good hockey fan, Derrick came dressed in a bright blue jersey and he even sported a tiny Maple Leafs tattoo on his cheek — right above his ever-present grin.
By helping to send Derrick to his very first Maple Leafs Game, The Rhema Foundation Canada provided Derrick and his family with an unforgettable experience and a memory that will last a lifetime. The experience also helps to reinforce the organization's belief that helping just one life at a time can be a valuable and rewarding way to create change right here in Toronto.